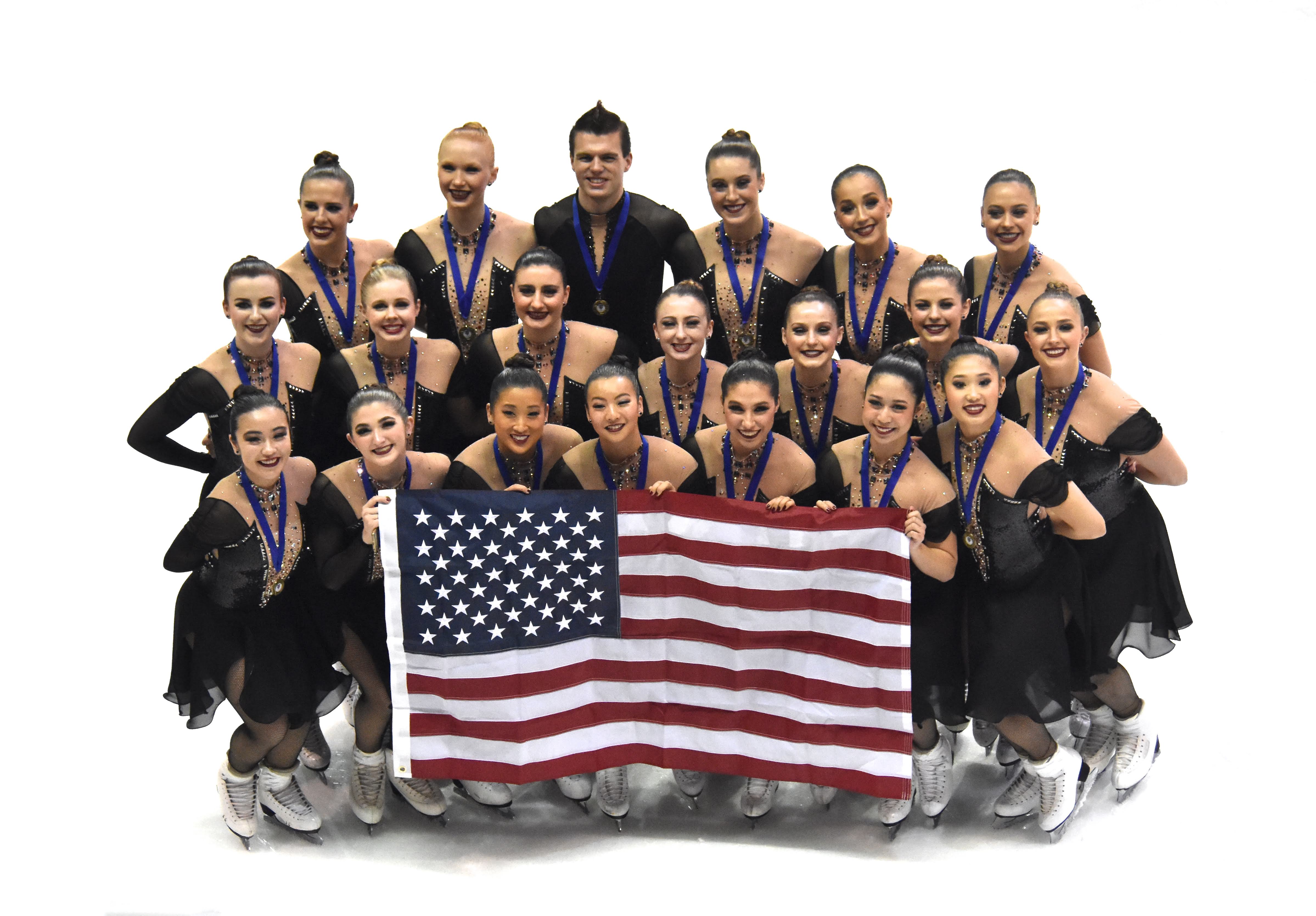 Excellent Results at Britannia Cup
What an amazing day for our Haydenettes and Team USA. Our Haydenettes are bringing home the gold from the Inaugural Britannia Cup!
And there's more... Adrian College earned the silver in the senior division. In the junior division, Skyliners Jr earned gold, Starlights earned silver, and DC Edge earned bronze.
That's right! FIVE medals for Team USA!! Check out the last picture of all Team USA at Britannia Cup! Thank You British Ice Skating at Nottingham for your incredible hospitality. Our team had a wonderful time.